SMS / Calls Records Software
Price 5000/=
Contact 0321-8521742 or 0333-4868797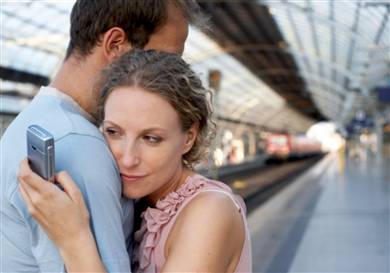 This is a great software that helps you to monitor the activity for your childs and Employees. This mobile tracker app works silent and it is optimized for low power consumption. This application is great to track your employees or your children.
Quick install guide:
- Install the application . You will have to INSTALL THE APPLICATION ON THE PHONE THAT YOU WANT TO TRACK. You can not install the application on your phone and track another phone.
- After you finish installing use the OPEN BUTTON FROM (the application is not visible in the phone's launch menu).
- Register an account when you first run the application.
- Enter a name for your phone.
- Login to a Website www.xyzphone.com with the email and password you have entered earlier.
- After about an hour you can check the logs. The phone should have INTERNET ACCESS.
For more details please see www.suncom.com.pk.
This App works for records:
- SMS logs. This mobile application records the sent and received sms. You will see the gps position (for the phone where you have installed the application) when the sms was received/sent. The outgoing phone number will be integrated with the phone's contacts. It saves the text for both sms and calls.
- Phone logs. This phone app will track incoming or outgoing phone calls. The contact name and the duration of the call are saved.
- Gps logs. Gps logs can also be recorded periodically.
This Phone App is for educational and security purpose only. Anyone can buy the application from www.suncom.com.pk.
You can only install and use this mobile tracker app on a device which is your property, or for which you have permission from the owner to install the app.
Suncom Technologies do not accept any Software Firmware Hardware loss happens by installing the software. User must know we are not manufacturers for this App.
User must understand SPYing of anyone without his/her consent is unethical and can be a cyber crime according to Pakistani LAWs which is really a punishable offence.
User must know We ( Suncom Technologies ) Respect all pakistan LAW's and LAW Enforcements and data can be provided to LAW Enforcements upon their request.
SMS / Calls Records Software
Price 5000/=
Contact 0321-8521742 or 0333-4868797